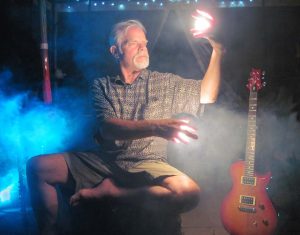 David Blonski is a multi-talented artist, craftsman and musician with seemingly boundless creativity. On this site you will find David's complete catalog of relaxing music CDs, didgeridoo music CDs and visual music videos & DVDs. You will also find links to his performances available, his jewelry design catalog, a didgeridoo tutorial and catalog of instruments that he makes, his Labyrinth building pages and numerous other activities that he undertakes.
DAVID IS CELEBRATING HIS 38+ YEARS IN THE MUSIC BUSINESS WITH SOME VERY SPECIAL "DIRECT FROM ARTIST" OFFERS.
Click on the album image to check out David's newest recording with Celtic harpist Anne Roos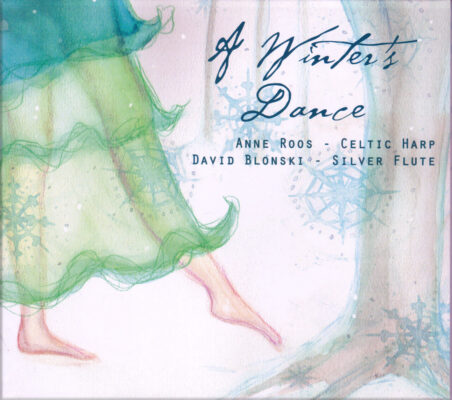 Listen to track 15… "Worthy Gentlemen"
David plays the silver flute, keyboards, guitar, Didgeridoo, Native American Indian flute and a wide variety of exotic world, folk and percussion instruments to create beautiful relaxation music that's appropriate for massage, yoga, tai chi, stress reduction, or meditation. His work is often used in therapeutic and educational institutions throughout the United States. David's new interest in primitive instruments has led him to become an outstanding player of the Native American Love Flute and the Aboriginal Didgeridoo. David currently performs as a solo artist and with his three newest bands "The Crystal Alchemy Project", "Petroglyph" and "Beyond A Dream". David's concerts and performances often include a multi-media show that features his amazing fractal art and beautiful photography.
David really is a Renaissance man in the truest sense of the word. Artist, craftsman, jewelry designer, musician, composer, producer, educator, health and massage therapist, Tai Chi instructor, Labyrinth builder, these are just a few of the facets of David's multi-dimensional personality. David's belief that children are our greatest treasure is now leading him into the schools to help them realize their creative potentials. David's School Assembly programs and classroom workshops have been a great inspiration to many and David delights in their eager faces and open hearts. Welcome to the world of David Blonski where miracles and wonderment are a daily occurrence.
20% to 50% OFF DIRECT FROM ARTIST PRICING NOW AVAILABLE

David Blonski creates relaxation music, relaxing music, yoga music, environmental music, meditation music, easy listening music, world-fusion music, tribal dance music, tribal house music, new age music and didgeridoo music. On this site we sell David's new age CD, visual music DVD, relaxing CD, relaxation CD, David also makes and sells Didgeridoos ( digeridoo, didjeridu, didjeridoo), including the walkabout didgeridoos, sidewinder didgeridoos, python didgeridoos, yucca didgeridoos. David also presents school assemblies featuring the didgeridoo and exotic flutes from around the world. David Blonski also teaches how to play the didgeridoo and offers a how to play the didgeridoo CD tutorial, "Learn to Play the Didgeridoo". This site also features a free how to play the didgeridoo tutorial where David shares his Didgeridoo techniques and demonstrates a wide variety of didgeridoo sounds.
Timeless Store

Items in Your Cart

Your cart is empty

QUANTITY DISCOUNT

When you order more than one item we are offering an additional 15% off of our already discounted "Direct From Artist Pricing". Your discount will show up automatically in the cart above (up to 57.5% off). FREE SHIPPING on all orders within the USA! Digital Downloads are recommended for anyone outside the USA.

About Your Order

For US orders, CD's are typically sent out within 48 hours by Media Mail unless David is on tour which can delay shipping a few days up to a couple weeks. We recommend Digital Downloads for those of you outside the USA. If you need international shipping please contact us.

If you order a 'Full Album Digital Download' you will typically recieve an email within 15 minutes with the encrypted link(s) for your download(s) that will include high quality MP3s of each song and jpegs of all the artwork that comes with the original CD.

Contact Us

Timeless Productions
5050 Traverse Creek Rd,
Garden Valley, Ca 95633
phone: 530-333-1335 4info@timelessproductions.com