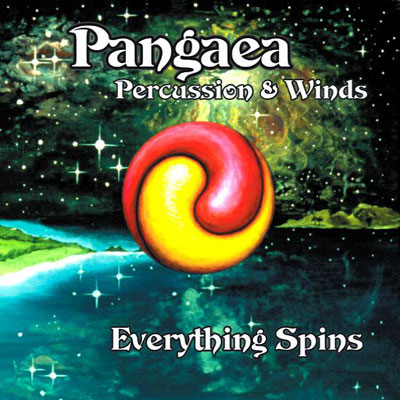 EVERYTHING SPINS by Pangaea Percussion and Winds featuring David Blonski, Pete Fairley, Steve Michaelis, Rieko Shimbo, and Holly Johnson. – This global gathering of drums, woodwinds, and melodic percussion instruments creates a musical celebration of the Earth's natural wonders and cultural diversity. Here you will explore pristine landscapes, meet wild animals, and even follow the journeys of a legendary hero. This is where the Australian didgeridoo meets the Carribean steel drum, the tablas of India join the South American marimba and the African djembe drum sings with the Native American flute. A diverse and rhythmic fusion of world instruments that will carry you to exotic landscapes and have you dancing in the streets. 63:05 minutes.
Listen to short audio samples below…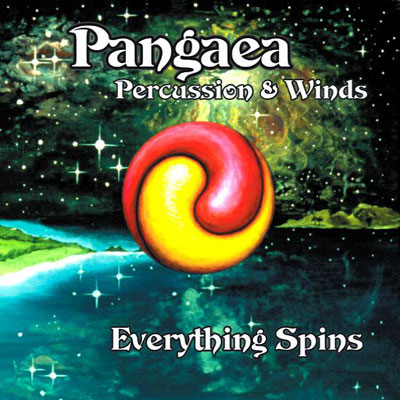 Everything Spins - CD
Artist Direct Discount with Free Shipping within USA Included!
International shipping available with additional fee. Contact us before ordering.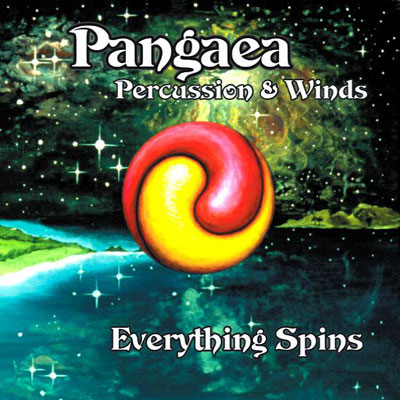 Everything Spins - full digital download
Includes high quality MP3s of each song along with all the cover art and liner notes included in the CD package. Your download link will be delivered by email.
Subterranea
Forest Runner
Samba Ilha
Honu Aumakua
Flight of the Hawks
Gecko Lypso
Dawn on the Serengeti
Everything Spins
THE KOKOPELLI SUITE….
Act 1: Childhood
Act 2: Vision Quest
Act 3: Eagle's Challenge
Act 4: Spirit Realm
Pangaea Percussion & Winds
Pete Fairley, Steve Michaelis, Rieko Shimbo, Holly Johnson, David Blonski
playing on too many instruments to list…
Recorded at Pangaea Studio in Washoe Valley, NV
Mixed, produced and mastered at Timeless Productions Studio in Garden Valley, CA
Timeless Store

Items in Your Cart

Your cart is empty

QUANTITY DISCOUNT

When you order more than one item we are offering an additional 15% off of our already discounted "Direct From Artist Pricing". Your discount will show up automatically in the cart above (up to 57.5% off). FREE SHIPPING on all orders within the USA! Digital Downloads are recommended for anyone outside the USA.

About Your Order

For US orders, CD's are typically sent out within 48 hours by Media Mail unless David is on tour which can delay shipping a few days up to a couple weeks. We recommend Digital Downloads for those of you outside the USA. If you need international shipping please contact us.

If you order a 'Full Album Digital Download' you will typically recieve an email within 15 minutes with the encrypted link(s) for your download(s) that will include high quality MP3s of each song and jpegs of all the artwork that comes with the original CD.

Contact Us

Timeless Productions
5050 Traverse Creek Rd,
Garden Valley, Ca 95633
phone: 530-333-1335 4info@timelessproductions.com