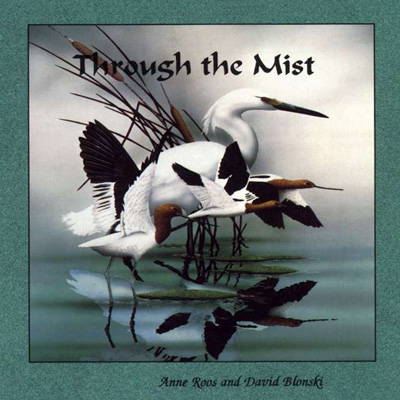 THROUGH THE MIST by David Blonski with Anne Roos
This recording of serenely elegant music features the artistry of David Blonski and Anne Roos. Their gentle flute and harp duets speak of the mystery of the East and the peace that can be found in quiet contemplation. Themes inspired by both the oriental and mid-eastern cultures and philosophies are exquisitely expressed in this sublimely delicate recording. Great for massage, yoga, Tai Chi, or any other meditative or contimplative activity.
Listen to short audio samples below….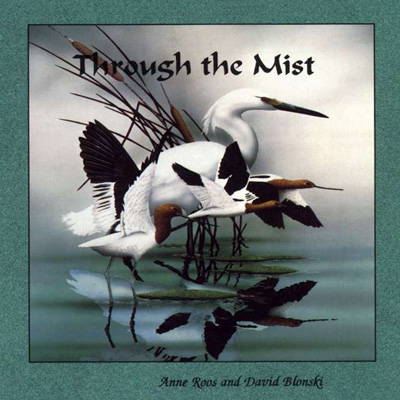 Through the Mist - CD
Artist Direct Discount with Free Shipping within USA Included!
International shipping available with additional fee. Contact us before ordering.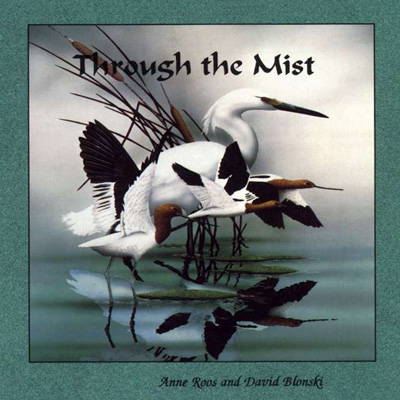 Through the Mist - full digital download
Includes high quality MP3s of each song along with all the cover art and liner notes included in the CD package. Your download link will be delivered by email.
Crosscurrents
Mist on the Water
Sakura
Petals Falling
Cascading Through Moonlight
Water Lilies
Winds of Nepal
Temple Bells
Night of the Lotus
Veiled Starlight
Through the Mist
All music composed, arranged and performed by
David A. Blonski & Anne Roos
Silver & Bamboo Flutes Celtic Harp, Tamboura
Dulcimer, Keyboards Percussion
Percussion

Tabla on "Veiled Starlight" – Jordan Hemphill
Arranged, recorded and produced by David Blonski at Timeless Productions Studio
Cover art: "Serene Elegance" by Lewis Jones
Graphic Layout: David Blonski / Timeless Productions
copyright 1993 David Blonski & Anne Roos

Timeless Store

Items in Your Cart

Your cart is empty

QUANTITY DISCOUNT

When you order more than one item we are offering an additional 15% off of our already discounted "Direct From Artist Pricing". Your discount will show up automatically in the cart above (up to 57.5% off). FREE SHIPPING on all orders within the USA! Digital Downloads are recommended for anyone outside the USA.

About Your Order

For US orders, CD's are typically sent out within 48 hours by Media Mail unless David is on tour which can delay shipping a few days up to a couple weeks. We recommend Digital Downloads for those of you outside the USA. If you need international shipping please contact us.

If you order a 'Full Album Digital Download' you will typically recieve an email within 15 minutes with the encrypted link(s) for your download(s) that will include high quality MP3s of each song and jpegs of all the artwork that comes with the original CD.

Contact Us

Timeless Productions
5050 Traverse Creek Rd,
Garden Valley, Ca 95633
phone: 530-333-1335 4info@timelessproductions.com